HONG KONG INSTITUTE OF UTILITY SPECIALISTS
HKIUS, founded in 2002 as a non-profit making organization, with aims to promote and advance the knowledge and practice of underground utility service and maintenance of a high standard of professional assessment, COP and specification, etc.

Dear All,
 
This is an immense pleasure to be elected as the President of Hong Kong Institute of Utility Specialists for Session 2021-23. I am delighted and humble to be entrusted with the leadership and the enormous responsibility entailed. With support from the Council and Members, I have no doubt that HKIUS would be ever-evolving and excelling in time.
 
Our works are being impacted severely by COVID-19, but we could see a light in the darkness. During the pandemic, we are proud that HKIUS members showed their adaptability to cope with the toughest time by relying on digital transformation to their underground utility works. I as the new President of HKIUS, am committed to continuing to promote the application of innovative technology amongst utility-related companies in the coming years, in order to smoothen operational flow and improve data accuracy for the entire industry. It's time for us to turn a new page!
 
Another pinned task on the list is to continue to uphold our survey standards. It is accomplished by refinement of publications. Thanks to the paramount of efforts contributed by former presidents and council members in years ago, a series of code of practices such as particular specifications, working procedures, method statements were released to steer the utilities companies to the right track of professionalism. These materials have been served as remarkable references to the utility industry. In the coming two years, I will lead the Training and Accreditation Committee and work jointly with our RTO – Utility Training Institute, Hong Kong Polytechnic University (PolyU), IVE etc to advance the standards to better suit into the changing environment.
 
Constant promotion of utility safety has been our first and foremost mission. At the period of my appointment, I am pleased to sustain it by hosting a spectrum of seminars, conferences and activities such as Utility Safety – Slogan, Drawing and Practical Competitions 2020-21, and ICUMAS in Malaysia.
 
To help our industry to attain a new height, utility specialists in Hong Kong are encouraged to seize the opportunities exposed in Greater Bay Area. HKIUS will keep eyes on the newest development in Greater Bay Area and will arrange visits, seminars etc. to help our members to gain insights.
 
I am honored to lead such a well-established and widely recognized institute. I am enthusiastic to work with all of you in the coming two years. Thank you.                                             
 
Yours truly,
YUE Kwok-leung (余國樑), BBS, MH, JP, FHKIUS
President of HKIUS (2021/23)
香港管綫專業學會 會長 2021/23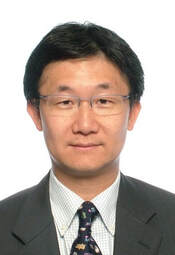 President of HKIUS (2021/23)
香港管綫專業學會 會長 2021/23
YUE Kwok-leung, Tony(余國樑 ) BBS, MH, JP, FHKIUS
Online Learning Test for CPD hours
The renewal of annual membership is due on or before 31 March. Click here to earn CPD hours.
Congratulations to Ir Prof. TENG Jin-guang for being promoted as President of Poly U
Honorary Advisor of HKIUS, Ir Prof. TENG Jin-guang has been promoted to President of The Hong Kong Polytechnic University. Congratulations to his new achievement.
Feb 2019 - Membership Subscription had been renewed as effective from the session 2019/20 (start from 1st Apr 2019)
All members should pay attention to the new subscription as effective from 2019/20 (start from 1st Apr 2019).
For details, please visit the page of Annual Renewal
HKIUS new account no. (4th July 2018)
Please be noted that HKIUS account no. had been updated with details as follows.  The past account will no longer be used.
HKIUS new account details
Bank name : Bank of China
Account name : Hong Kong Institute of Utility Specialists
Account no. 012-565-2-002331-6
For further payment, you may issue cheque (payable to "Hong Kong Institute of Utility Specialists") or by bank deposit and return us via post. 
TVB News for HKIUS on 8 Jun 2018 ​ 無線新聞 - 掘路工程延誤個案增 專家指有科技助了解地底管線
上屆會長 – 黃敬博士, 接受無線新聞訪問, 片段已於2018年6月8日晚播出
審計報告調查發現掘路工程延誤有惡化跡象,原因之一是「地下情況複雜」, 黃敬博士指,現時已有科技協助加快了解地下情況。
​新聞連結 :
掘路工程延誤個案增 專家指有科技助了解地底管線
Newsletter of May 2018 had been issued.  Please click HERE to download and/or review.
Presentation by HKIUS President on 10 Dec 2016 in Hong Kong Science Museum can be reviewed HERE

2016-12-10  香港科學館「科學為民」服務巡禮十載情講座系列 – 香港地下管綫
Utility Training Institute (UTI) is one of the accredited training institute (i.e. RTO – Recoginized Training Organization) for HKIUS.

Please click here and visit UTI website for more training details.​
1st July 2018

Congratulation to our Honorary Fellow – Ir HON Chi-keung, JP and award with GBS

熱烈恭賀本會榮譽院士 – 韓志強 工程師、太平紳士, 授勳獲 金紫荊星章
​
———
Congratulation to our Honorary Advisor – Ir Prof. TENG Jin-guang elected as a Member in Technological Sciences of Chinese Academy of Sciences 

熱烈恭賀本會榮譽顧問 滕錦光 教授, 工程師, 成為中國科學院 技術科學部 院士
We would like to extend our warmest welcome our honorary and sincere thanks to join us.

​歡迎以下人仕加入香港管綫專業學會: 
Honorary Fellow (榮譽院士)

21 Apr 2021​
Mr. LAU Chun Kit, Ricky, JP
劉俊傑先生, 太平紳士
Permanent Secy (Works) for Development Bureau
發展局常任秘書長 (工務)


​18th Nov 2017 

Mr. LAM Sai-hung, JP
林世雄 先生、太平紳士
前發展局常任秘書長 (工務)

—-

​18th Nov 2017 

Ir Prof. MA Siu-cheung, Eric GBS, JP
馬紹祥 教授、工程師、金紫荊星章、太平紳士
前發展局局長

——-
(awarded as GBS on 1st Jul 2018, joined at 1st Apr 2015)

Ir HON Chi-keung, GBS, JP
韓志強 工程師、金紫荊星章、太平紳士